NEW LOCATION!
We have a gorgeous boutique in our brand new space at 93rd Street! With your help, we are providing baby essentials for moms and uplifting families with vital support. See our current wish list below or give a monetary gift to help us keep our shelves stocked!
DONATE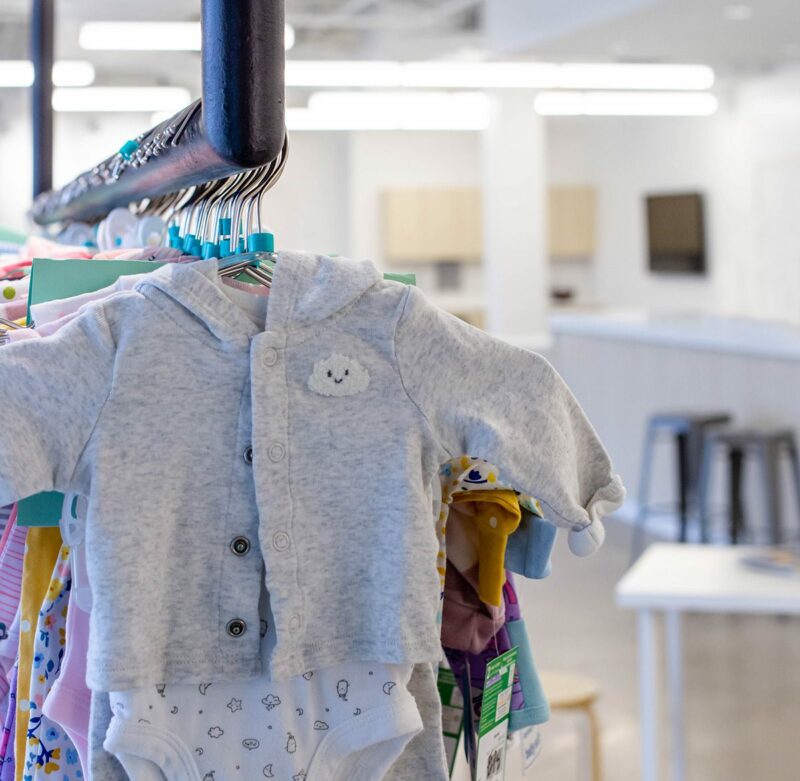 CURRENT WISH LIST

Baby Lotion
Baby Sun Hats
Baby Wash
Sunscreen
Wipes
EPS GIFT REGISTRY

You can find more boutique items we're in need of by viewing and shopping for EPS at our Walmart gift registry. Online donations may be delivered to Essential Pregnancy Services, 3171 N 93rd Street, Omaha, NE 68134.
For in-person donation drop-offs, please find us at our new boutique location (3171 N 93rd Street, Omaha, NE 68134) Monday, Wednesday, and Thursday from 9-3 PM, and on Tuesday from 9-6 PM. If you are need a different time, please call us at 402-554-0121 to schedule your donation drop-off.

MATERIAL ASSISTANCE
A Vital Service

Thanks to the generosity of donors like you, we've been serving women in the Omaha Metro Area for more than 50 years. We are committed to providing long-term human services during pregnancy through 18 months postpartum.
We lead with compassion and are honored to witness generational transformation take root – one woman at a time. Material aid is vital to women experiencing under-supported pregnancies. Keeping our shelves stocked is a priority and imperative to our whole-care approach. Thank you for your support of the EPS Boutique!