INSPIRE LIFE
It's time for EPS' annual Inspire Life campaign! We invite you to make a one-time yearly donation or recurring monthly gift in support of our life-affirming ministry to women facing unexpected and under-supported pregnancies.
Inspire Life Now
Learn More
CURRENT BOUTIQUE NEEDS

baby board books: English & Spanish
baby toys: 0-24 months
convertible car seats
diaper rash cream
eating utensils for babies
forehead thermometers
onesies: 18-24 months, boy & girl
silicone teethers
socks: toddler size, girl
training/sippy cups

Material donations are accepted at EPS Benson (6220 Maple Street) on Tuesdays from 12-4:30PM and Wednesdays from 9AM-2PM. If you are need a different time, please call April at 531.239.3127 to schedule your donation drop off. Thank you for your support of women and families! To view a list of our ongoing needs, CLICK HERE.

ORDER ONLINE
Donations can be ordered online and delivered to our Benson Center, 6220 Maple Street, Omaha, NE 68104. We have registries with Amazon, Target and Walmart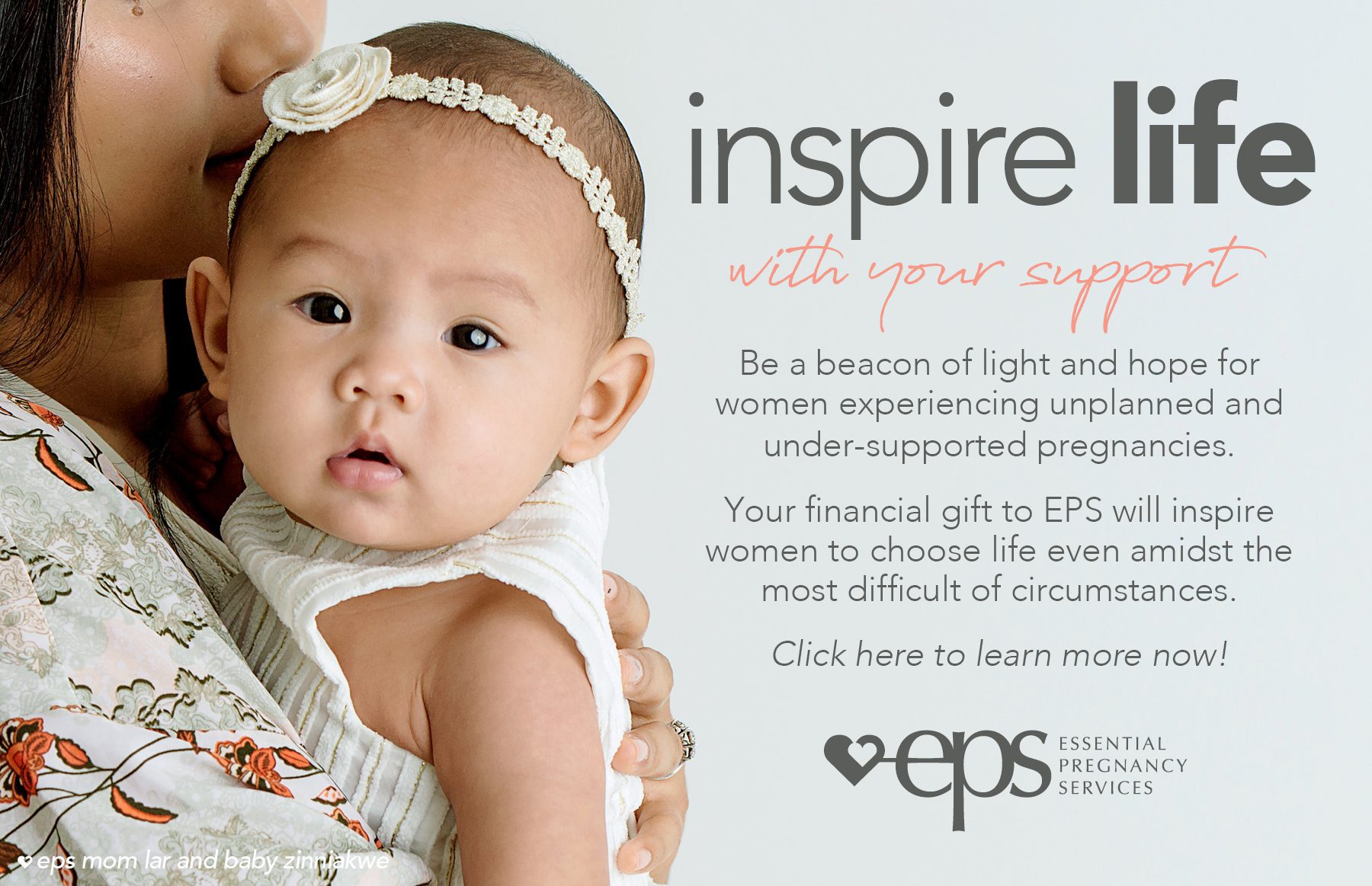 Guarantee Access for Women to Free, Life-Saving Pregnancy Care
EPS has provided unwavering support and life-affirming options to women at risk for abortion since 1973. Learn how your donation will inspire women to choose life.