12TH ANNUAL BREAKFAST FOR LIFE
We are excited to announce that our 12th Annual EPS Breakfast for Life will take place on Saturday, August 13, 2022, at 9:30 a.m. (doors open at 9 a.m.) in the St. Vincent de Paul Parish Center (14330 Eagle Run Drive). Please consider supporting this inspiring pro-woman, pro-life event with a sponsorship or underwriting gift. Or, register early and view more details on our event site.
BREAKFAST EVENT SITE
JUNE BOUTIQUE WISH LIST

Baby/Toddler Utensils (forks, plates, spoons)
Bibs
Children's Books
Diapers: size 3 & pull ups
Nursing Pads
Pack 'N Plays
Sippy Cups
Teethers
SHOP & ORDER ONLINE – GIFT REGISTRIES

You can find more boutique items we're in need of by viewing our updated gift registries at Amazon, Target and Walmart. Online donations may be delivered to Essential Pregnancy Services, 6220 Maple Street, Omaha, NE 68104. Thank you for helping us stock our boutique shelves in support of women and families!
LEARN MORE ABOUT OUR SUPPORT FOR WOMEN

Since 1973, EPS has served women in the Omaha metro area with honest, authentic, and 100 percent cost-free services. We offer limited medical services and wraparound life services for women during pregnancy through 18-months postpartum.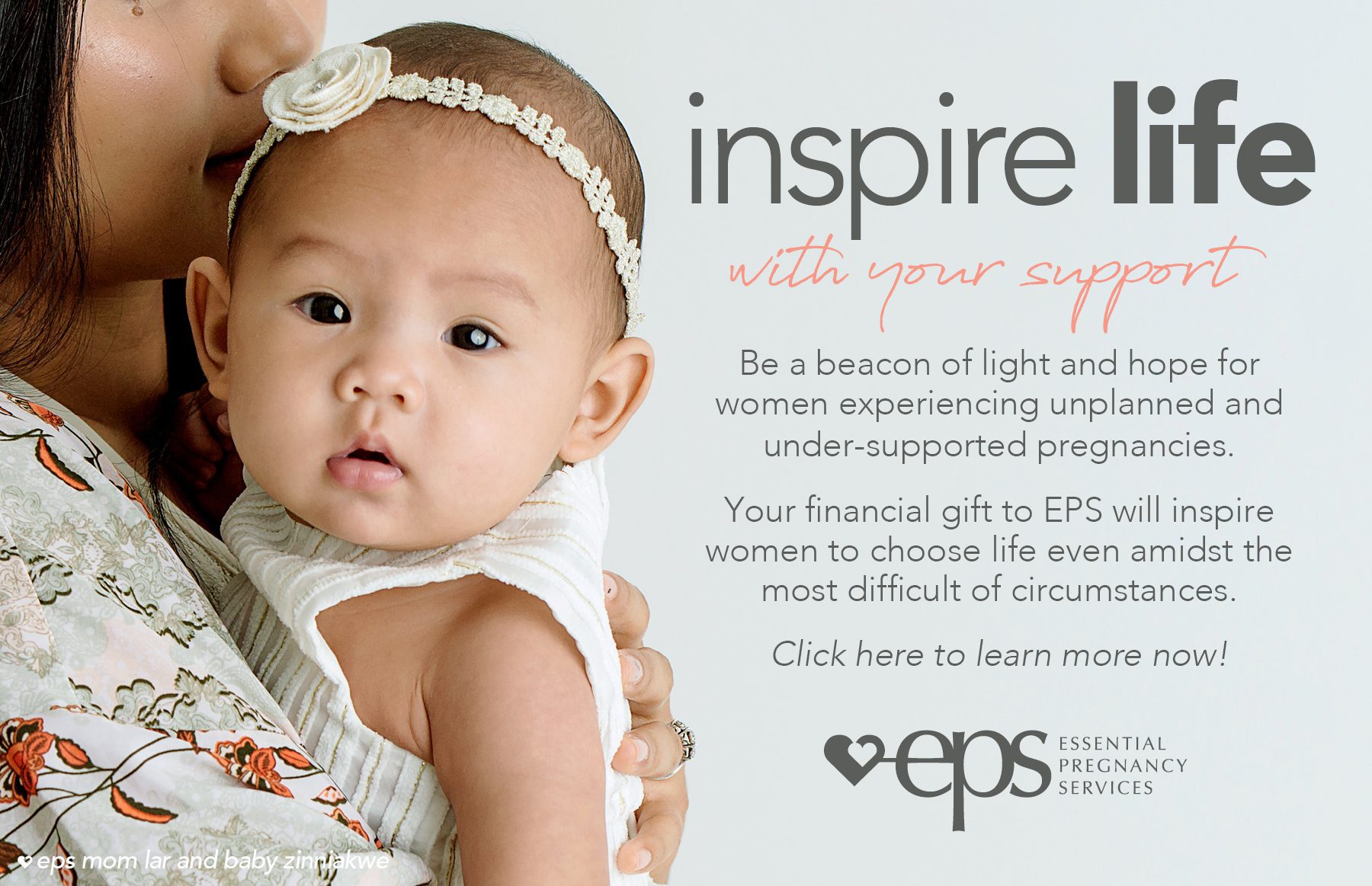 Guarantee Access for Women to Free, Life-Saving Pregnancy Care
EPS has provided unwavering support and life-affirming options to women at risk for abortion since 1973. Learn how your donation will inspire women to choose life for their babies.