CELEBRATING MOTHERHOOD
This May, we affirm our commitment to inspiring life by highlighting the beauty of motherhood in new and special ways with a series of celebrations in honor of mothers everywhere. And we invite you to join us! Send in your Mother's Day Tribute now by clicking the button below, or learn more and view our calendar of events.
Mother's Day Tribute
Learn More
Boutique Donations
EPS has resumed accepting material donations at our Benson boutique location (6220 Maple Street). To view a list of our ongoing needs, CLICK HERE.
Material donations may be dropped off Tuesdays from Noon to 5PM or Wednesdays from 9AM to 3PM. To schedule a time to drop off your donations during EPS' business hours, call Tonya at 531.239.3136. Thank you for your support of women and families!
ORDER ONLINE
Donations can be ordered online and delivered to our Benson Center, 6220 Maple Street, Omaha, NE 68104. We have registries with Amazon, Target and Walmart.
Please call us at 402.554.0121 for questions or to discuss logistics of donation drop offs. Thank you for understanding our need to place the safety of our staff, volunteers and clients as priority.  We appreciate your continued support of women and families!
View changes we've made to our client services at essentialps.org.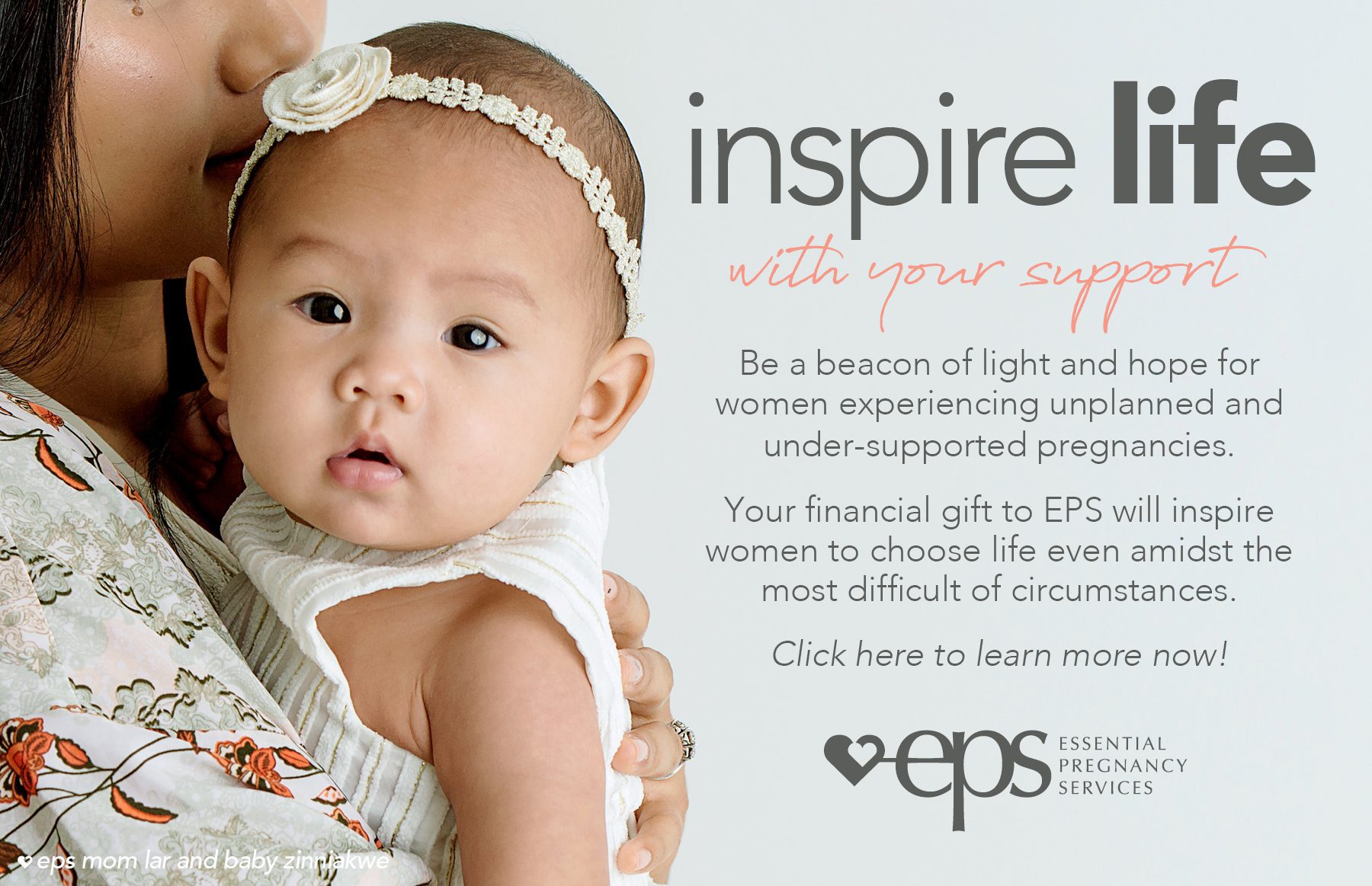 Guarantee Access for Women to Free, Life-Saving Pregnancy Care
EPS has provided unwavering support and life-affirming options to women at risk for abortion since 1973. Learn how your donation will inspire women to choose life.