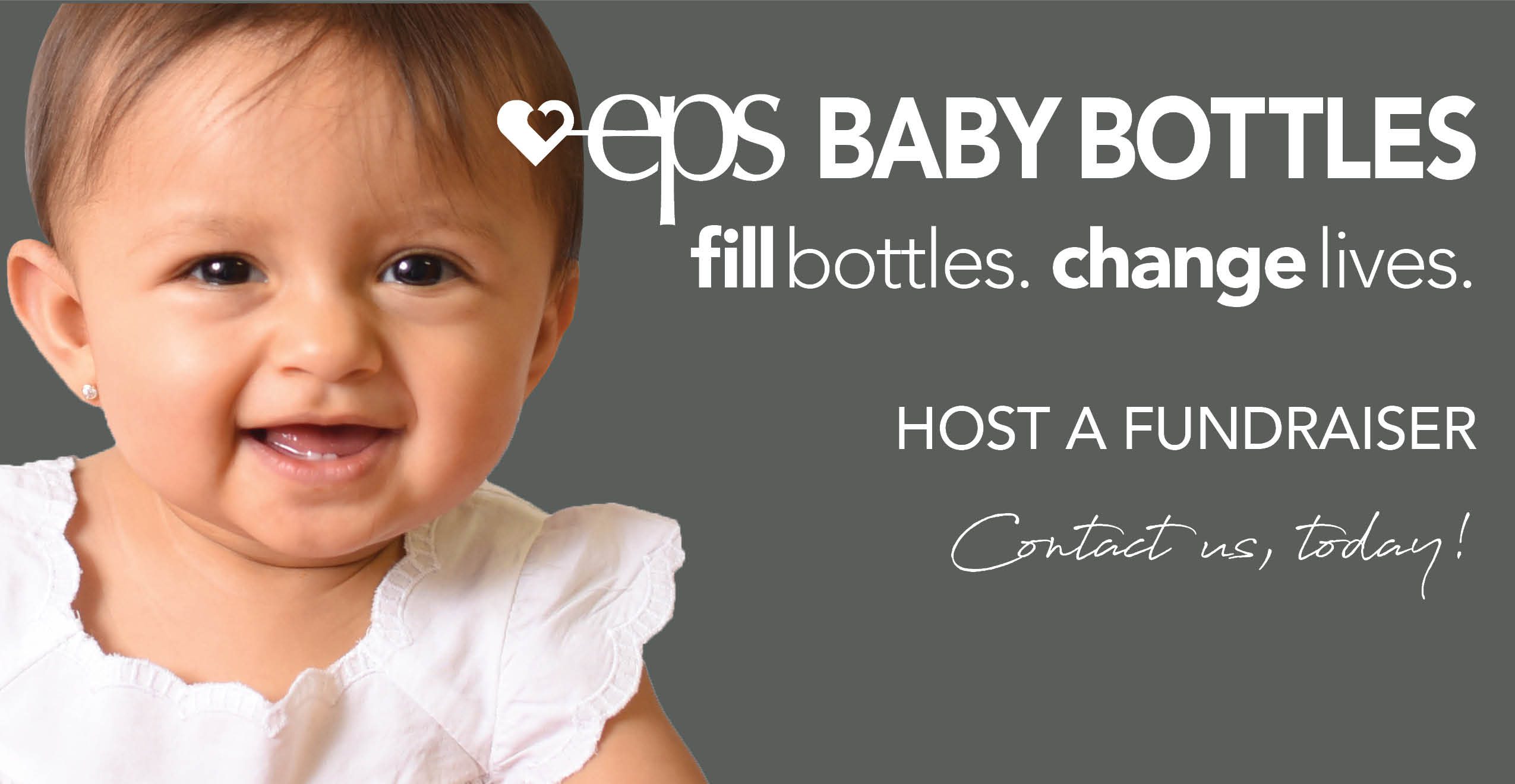 WE NEED YOU || EPS is making a difference in the lives of women who are pregnant and under-supported with help from your generous financial contribution! EPS Baby Bottles is easy to implement and a great way to involve your family, church and school in our important work.
Please consider hosting an EPS Baby Bottles fundraiser to help us reach even more women and families in need of compassionate care and life-affirming pregnancy options. Contact Lori for a fundraising toolkit to get started today – 531.239.3128 or lrice@essentialps.org.
ABOUT EPS BABY BOTTLES || Essential Pregnancy Services does not provide curriculum to schools, churches or youth groups regarding abortion through its fundraiser, EPS Baby Bottles. EPS exists to provide no-cost, life-affirming, holistic support to women experiencing unplanned and under-supported pregnancies. EPS does promote age-appropriate discussion between parents and their children on the value of human life from conception to natural death. We encourage parents to talk about the importance of recognizing the dignity and intrinsic worth of every human being regardless of age, size, race, ability and location. Additionally, families can talk about how supporting EPS Baby Bottles gives them, their schools and their churches an opportunity to help provide important, life-saving services and materials for women and families in need of help. For questions about EPS Baby Bottles, call EPS Executive Director Laura Buddenberg at 531.239.3124.