fill bottles.
change lives.
EPS Baby Bottles is a community-wide effort to raise funds and ensure women have access to no cost, life-affirming pregnancy and parenting support. Host a fundraiser at your school, church or workplace. Or, donate today!
Donate Now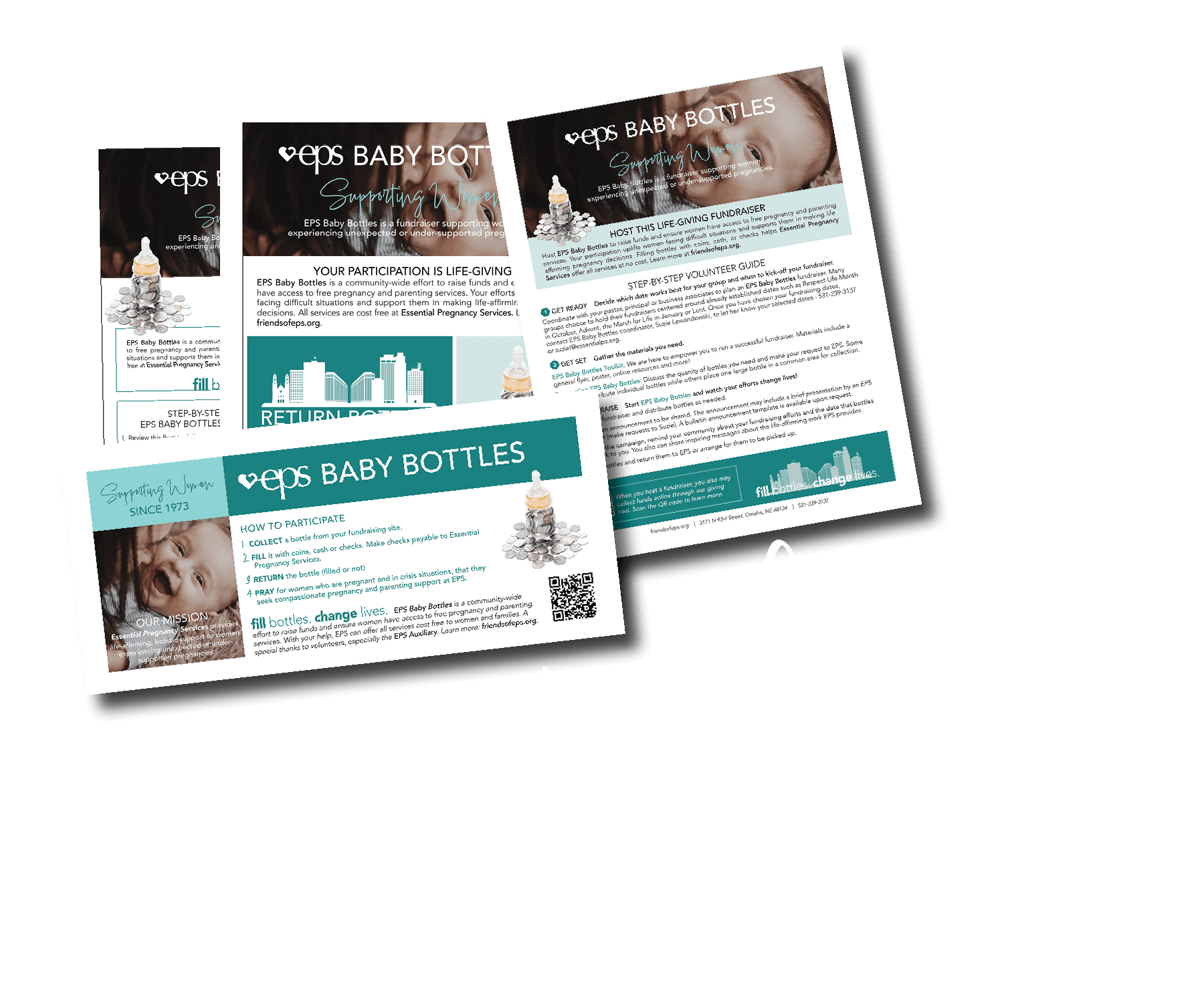 RAISE FUNDS FOR WOMEN & BABIES
Will you contact your church and school communities to inquire about hosting EPS Baby Bottles? Our goal is to raise $50,000 this year! Contact Suzie to get your fundraising dates on the calendar.

Your participation helps Essential Pregnancy Services (EPS) provide life-affirming, holistic support to women experiencing unexpected or under-supported pregnancies at three Nebraska locations – Omaha (2) and Bellevue.
To schedule your fundraising dates, request access to EPS Baby Bottles toolkit or learn more about this fundraising opportunity, contact Suzie at [email protected] or 531-239-3137.