11th ANNUAL EPS BREAKFAST FOR LIFE
On Saturday, August 14, friends of EPS gathered at the St. Vincent de Paul Parish Center for a tremendously life-giving Breakfast for Life event! Not only was it uplifting, it was record-breaking! Thanks to the coordinating efforts of the EPS Auxiliary, and with generosity from our sponsors, underwriters and guests, the event raised nearly $67,000 – making this the highest grossing Breakfast for Life to date!
The program now can be viewed using a mobile device HERE or best viewed on desktop HERE.

YOU CAN STILL DONATE TO BREAKFAST FOR LIFE

You can still donate to help make Breakfast for Life a tremendous success. Donate HERE, today!

2020 Breakfast for Life Event Recap
We invite you to take a look back at our 2020 program. As our first-ever virtual format for Breakfast for Life, this event was a success because of the outpouring of support from EPS friends!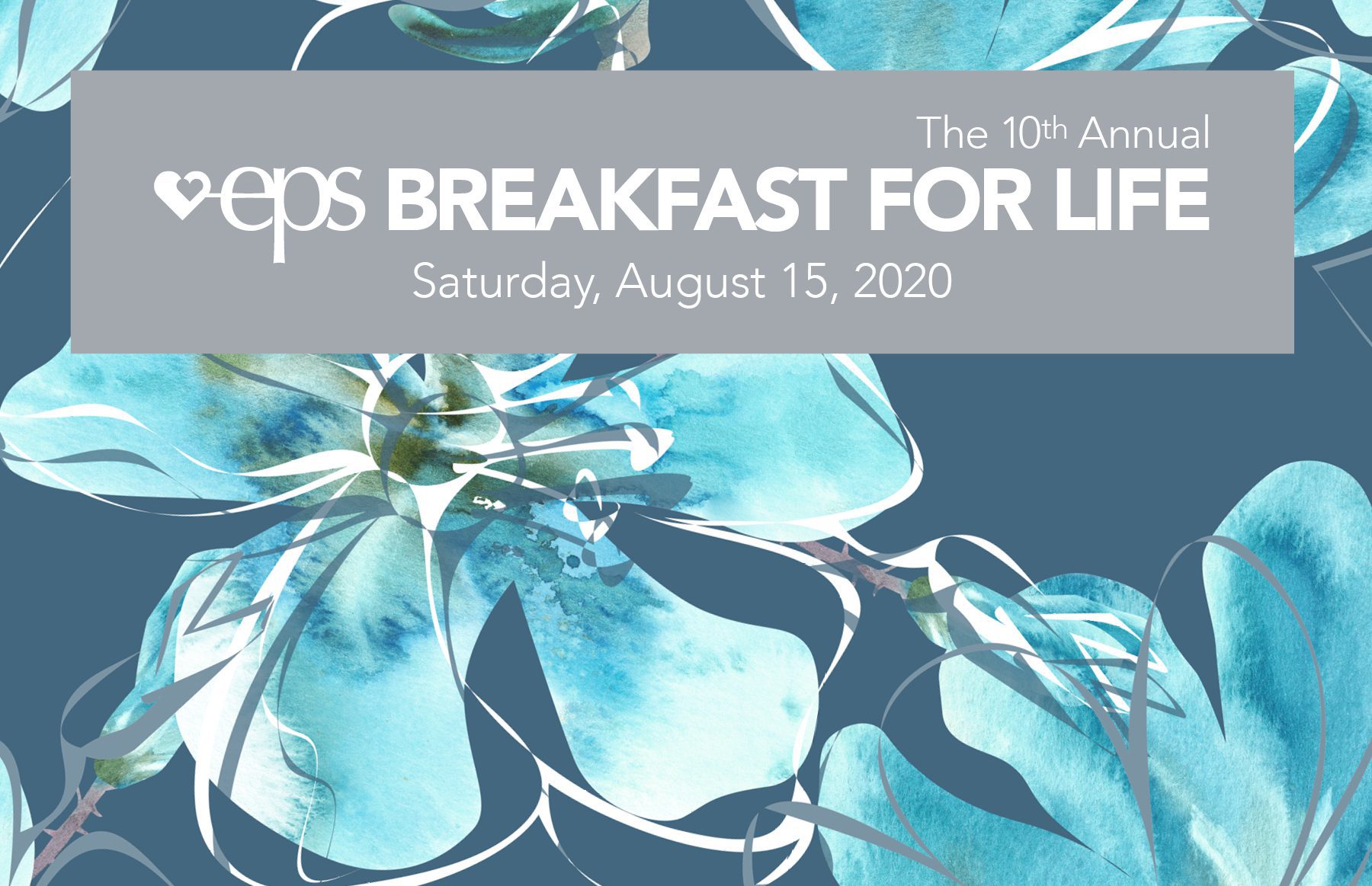 10th Annual Breakfast for Life
EPS' 10th Annual Breakfast for Life event on August 15 raised nearly $32,000! View the event program here.